About
As the name suggests, we stands for star in rating and reaching. We understand the diverse needs of our customers in India. That's why our international courier services cater to every corner of the country, making global shipping convenient and reliable. Our international courier services in India bring the world to your doorstep. With our extensive network and efficient operations, we ensure seamless and timely deliveries across borders.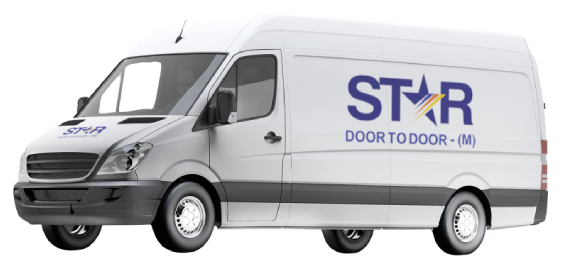 Speed Delivery

Distance is just a number when it comes to our international courier service. The world is your doorstep, and we are the ones who knock. Speed is the currency of today's global marketplace. Our international courier service delivers with lightning-fast speed.

secured services

We know that your packages are more than just items, they're your livelihood. That's why our international courier service prioritizes security above all else. Your peace of mind is our top priority. Our international courier service ensures that your packages are delivered safely and securely to their destinations.

easy and affordable services

Simplify your international shipping with our easy and affordable courier service. We make it convenient to send packages worldwide at prices that won't empty your wallet. We believe that everyone should have access to international shipping. Our international courier service offers easy, affordable options for businesses and individuals alike.
Our Vision
Our commitment to building an ecosystem of reliable logistics ensures our international courier service can operate efficiently, delivering your packages from India to every destination worldwide.
Our Mission
Our foundation has been created on Integrity, responsibility and generosity. As we step forward, our commitment remains unwavering, and our goal is to continue providing exceptional service with the same dedication to integrity and trust. We are driven to uphold these values in everything we do, ensuring that we continue to provide reliable and trustworthy service to our valued customers.
Our History
Since 1999, we've built a global network that stretches across 220+ worldwide countries, ensuring that our international courier services can deliver your packages to every corner of the world. Distinctive companies deserve nothing but the best. Our hassle-free and budget-friendly services prioritize customer satisfaction, ensuring a seamless experience for every client.
Care to contribute
Animal Welfare: Making a difference one hoof at a time. We have adopted over 2000 cows, ensuring they receive nutrition and care. Our commitment to charity contributes to a kinder world for our four-legged friends by offering them a better life filled with love, nourishment, and protection.
Fostering Underprivileged Children's Aspirations: Empowering dreams by changing lives, chapter by chapter. Unlocking the better future by managing books and uniforms for impoverished children. We're breaking barriers and creating opportunities for them to thrive and contribute to society.